We're delighted to announce that we're testing a much-requested feature of Up Learn. Introducing our new revision mode, Up Learn Turbo.
What is Up Learn Turbo?
A Levels are pretty huge. The recommended time to study each A Level subject is 720 hours! 😕
Up Learn reduces this to under a hundred hours, but you've been telling us there are still times you want to cover everything in your A Level in just a few hours on a Saturday morning.
So today we're launching a test for a new feature we're calling Up Learn Turbo.
For this test, we created super-short summary videos for every section in Year 12 Pure Mathematics, and then we created written articles to go with each video.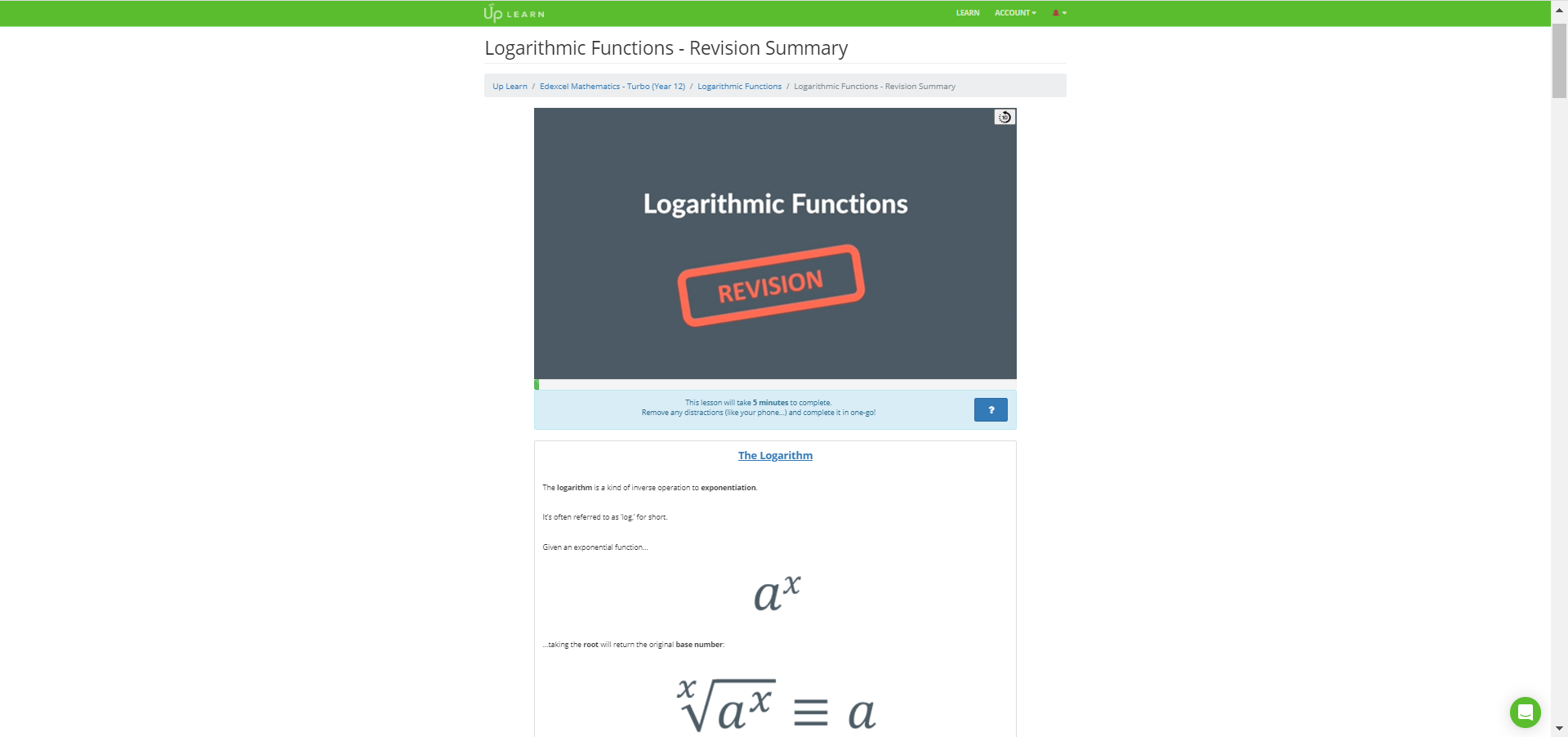 To make them, we took our world-leading educational content and refined it into a condensed form that takes you through a whole A Level at lightning speed. For example, it's now possible to watch a summary of everything in Year 12 Pure Maths in just a little over 2 hours.
That means you can sit down at 10am on a Saturday, with breakfast and a cup of coffee, and before it's even time for lunch you've seen explanations and example questions for literally everything in Year 12 Pure Maths. 😮
If you don't understand anything in Up Learn Turbo, the written article under each video has links to our detailed explanations that take you meticulously from zero knowledge to guaranteed success.
How can I access Up Learn Turbo?
This feature is still being tested, and for now, it only exists for Year 12 Pure Maths. If you have access to our Maths course then you'll now be able to access Up Learn Turbo from the Active Courses page at no extra charge.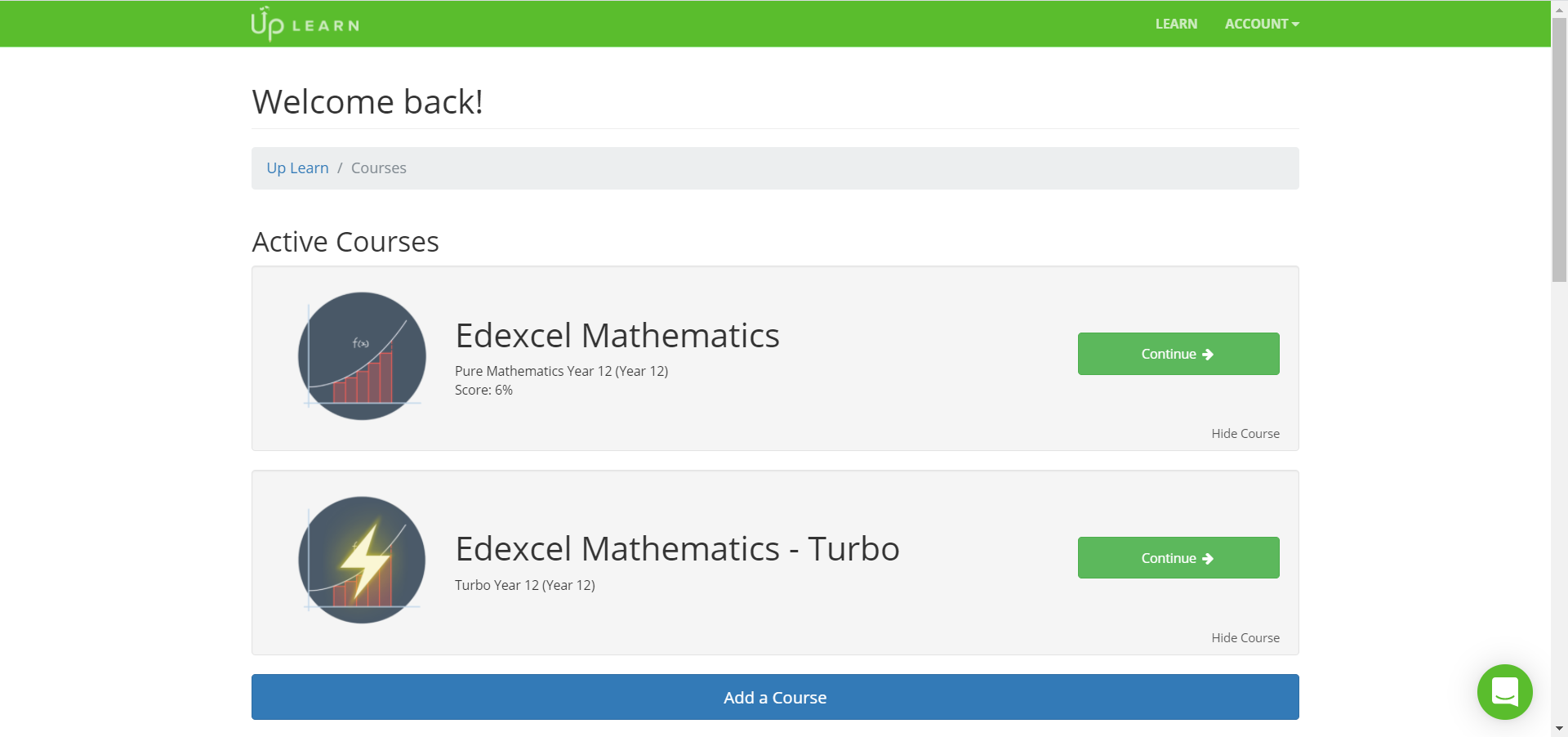 If lots of you tell us this is awesome, then next we'll create content like this for the whole maths A Level. We'll be sending out a survey to anyone with a maths course in a few weeks, and we'll post the results here to let you know what's happening next.