IMPROVE YOUR A LEVEL GRADES
Up Learn A Level Psychology
The Up Learn Psychology course contains everything you need to learn and achieve top grades in A Level Psychology.
Exam Boards: AQA
No payment info required.
WHAT YOU GET
Every course

includes
Interactive Video Lessons
Video content that keeps you engaged and regular activities that keep you from losing focus
Detailed Quizzes
800+ questions designed to test your understanding, with a mix of exam-style mark schemes and full written answers that address common misconceptions
Exclusive Practice Papers
Reviewed by real examiners exclusively for Up Learn in order to give you additional confidence when preparing for exams
Progress Tracker to A*
Bespoke assessment and practice questions to chart your grade gains as you progress
SYLLABUS-SPECIFIC
Our exam boards
Our AQA A Level Psychology course covers 100% of the specification for Paper 1 and Paper 2 of the AQA Psychology exams, along with Issues & Debates, Gender, Schizophrenia and Aggression for the Paper 3 exam (Bonus Pack).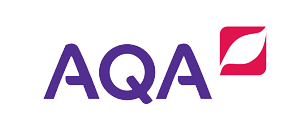 AS (Year 12)
Paper 1: Introductory Topics in Psychology
---
Paper 2: Psychology in Context
Neurons
Divisions of the Nervous System
The Endocrine System and the Fight or Flight Response
Introduction to Psychopathology
Defining Abnormality
The Behaviourist Approach to Phobias
The Cognitive Approach to Depression
The Biological Approach to OCD
Types of Data
Data Presentation
Descriptive Statistics
Percentages
Probability
Inferential Statistics – The Sign Test
Primary and Secondary Data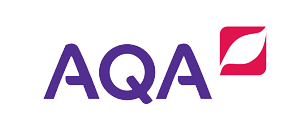 A Level (Year 12-13)
Paper 1: Introductory Topics in Psychology
Introduction to Psychopathology
Defining Abnormality
The Behaviourist Approach to Phobias
The Cognitive Approach to Depression
The Biological Approach to OCD
---
Paper 2: Psychology in Context
Neurons
Divisions of the Nervous System
The Endocrine System and the Fight or Flight Response
Brain Localisation
Brain Plasticity
Methods of Studying the Brain
Biological Rhythms
Controlling Biological Rhythms
Types of Data
Data Presentation
Descriptive Statistics
Percentages
Qualitative Data Analysis
Reporting Results
Primary and Secondary Data
How to Write Hypotheses
Probability
Inferential Statistics – Interval Data and t-Tests
Inferential Statistics – Ordinal Data and Wilcoxon Test
Inferential Statistics – Nominal Data and Chi-Squared Test
Inferential Statistics – The Sign Test
Inferential Statistics – Correlation and Spearman's Rho
---
Paper 3: Issues and Options in Psychology
Gender Bias
Cultural Bias
Free Will and Determinism
Nature – Nurture
Reductionism and Holism
Idiographic and Nomothetic Methods
Socially Sensitive Research
WHAT STUDENTS HAVE SAID
Our student stories
Up Learn alumni can be found at top universities (Oxford, Cambridge, LSE, Imperial). Many students achieve far better grades than they believed they could, and some have even taken gap years and applied to a higher-ranked set of universities