IMPROVE YOUR A LEVEL GRADES
A*/A guaranteed or your money back
Up Learn provides everything you need to get an A*/A at A Level in your subject, as efficiently as possible. No need for textbooks or tutors.
No payment info required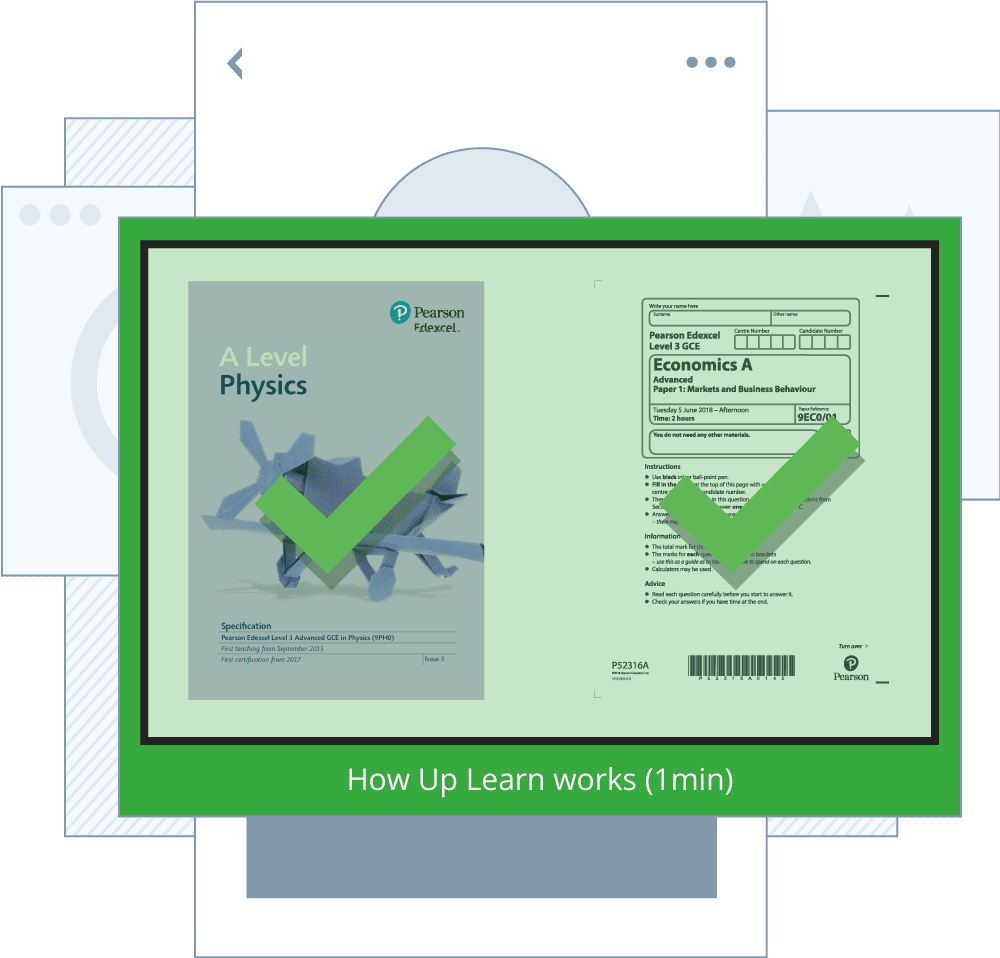 The proportion of students that get an A* or an A at A Level after completing Up Learn
Customers in the last 12 months
Learning minutes in the last 12 months
OUR TECHNOLOGY
Why we are different
We combine world-class teaching with the latest research & technology to deliver the most effective, enjoyable and effortless learning experience possible for any student.
Cognitive Science & AI

Learning tailored to you, with 70+ techniques such as elaborative encoding, retrieval practice, and interleaved learning built in
Engaging Content

Students describe Up Learn as like "watching Netflix, but for education"
Syllabus Specific


What you need, grouped by topic, so you improve as fast as possible
Lucky you!
You have been given an exclusive Up Learn discount
When you sign up, you'll automatically get £20 off your first course enrolment!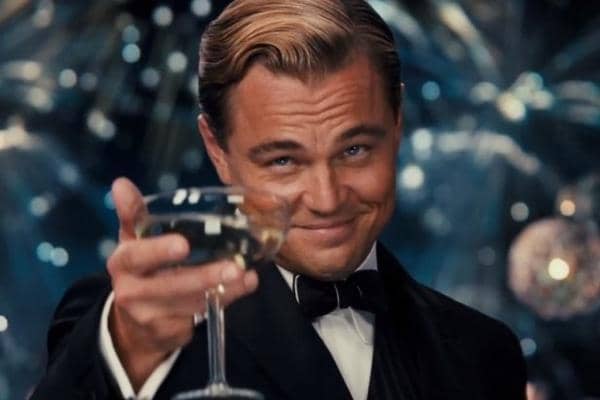 OUR INTERACTIVE PLATFORM
How it works
An hour a day on Up Learn can take a student from zero to A*/A in 8-16 weeks. Students no longer need to worry about finding a great tutor or teacher, and teachers no longer need to worry about individual students falling behind
Tutoring Reinvented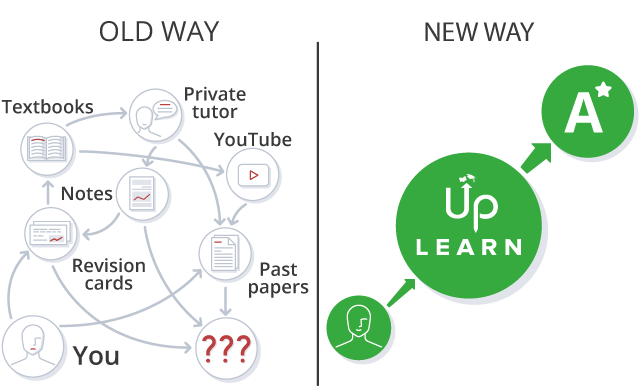 Adapts to You
Our algorithm identifies your weak spots and focuses on those, until you're achieving A* scores across every topic
Smarter Learning
One hour of teaching in less than 15 minutes. We cut the "fluff" and up the quality
Embedded Knowledge
Interleaved learning, retrieval practice and spaced repetition embed material straight into your long-term memory such that, come exams/assessments, you already know and understand much of the material
Engaging Content
Learning doesn't have to be boring – our interactive videos help time "fly"
Thousands of Resources
Packed with exam techniques, model answers, quizzes and practice exam papers written exclusively for Up Learn – all exam-board specific
Optimised Learning
Up Learn creates a unique plan based on how long you have until your exam, and how well you know each topic
24/7 Tutor Access
Up Tutors trained in the same cognitive science that underpins our courses. Know that you're getting the best support, no matter where you are or when you need it
World Class Educators
Our team bring decades of experience successfully applying cutting-edge academic research to deliver results, accumulating numerous accolades along the way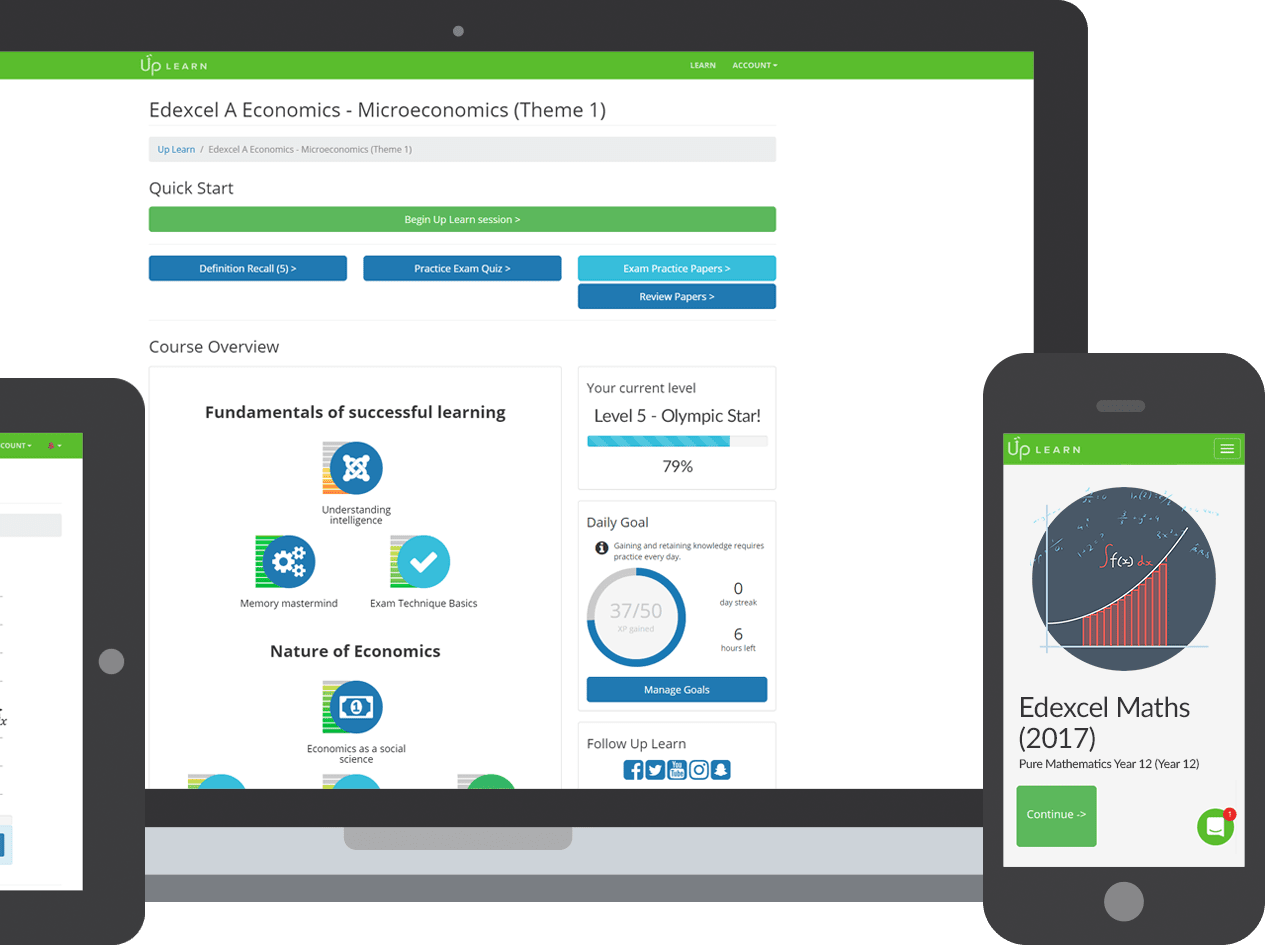 WHAT WE COVER
Our subjects
We have exam-board specific courses for AQA, CAIE, Edexcel, and OCR. If you're on a different exam board, choose whichever matches your syllabus the most!
WHAT YOU GET
Every course includes
Interactive Video Lessons
Video content that keeps you engaged and regular activities that keep you from losing focus
Detailed Quizzes
Technical, Memorisation and Mastery quizzes gradually build up your knowledge and understanding
Exclusive Practice Papers
Written by real examiners exclusively for Up Learn in order to give you additional confidence when preparing for exams
Progress Tracker to A*
Bespoke assessment and practice questions to chart your grade gains as you progress
OUR A* GUARANTEE
Every student is guaranteed A*/A results or your money back, regardless of background or starting point.
Wait…for real?
Yes. For real.
HAPPY UP LEARN STUDENTS
Our student stories
Up Learn alumni can be found at top universities (Oxford, Cambridge, LSE, Imperial). Many students achieve far better grades than they believed they could, and some have even taken gap years and applied to a higher-ranked set of universities
Frequently asked questions
I'm in Year 12 – why is it so important to get Up Learn now (rather than wait for Year 13)?
Using Up Learn in Year 12 helps you get the best predicted grades and reference possible.  These are important aspects of your university application.  So, if you want to smash any interviews and gain an offer from your dream university, use Up Learn as soon as you can!
Will Up Learn work for me?
We've designed Up Learn so that it will work for everyone.  It doesn't matter what your background or starting point is. To find why Up Learn works for anybody, check out the Science Behind Up Learn.
Is completing an Up Learn course hard?
Courses take 8-16 weeks to complete from scratch, based on 1 hour per day. This varies by student and subject – many students will not need to start from scratch to attain A*/A.
If I don't intend to complete the course, is there any point to me having Up Learn?
Up Learn is immensely effective in helping you achieve the best results in the shortest time possible. The average Up Learn student that doesn't complete the course still improves by at least a grade.
---