UP LEARN A LEVEL CHEMISTRY
A*/A guaranteed or your money back
The A level chemistry course offers interactive videos, quizzes and past papers for achieving the highest possible grade.
Exam Boards: AQA, OCR
No payment info required.
97%
of students who completed Up Learn courses achieved A*/A in the last 2 years of exams
15000+
Customers in the last 12 months
OUR TECHNOLOGY
Why we are different
We combine world-class teaching with the latest research & technology to deliver the most effective, enjoyable and effortless learning experience possible for any student.
Cognitive Science & AI

Learning tailored to you, with 70+ techniques such as elaborative encoding, retrieval practice, and interleaved learning built in
Engaging Content

Students describe Up Learn as like "watching Netflix, but for education"
Syllabus Specific


What you need, grouped by topic, so you improve as fast as possible
WHAT YOU GET
Every course

includes
Interactive Video Lessons
Video content that keeps you engaged and regular activities that keep you from losing focus
Detailed Quizzes
800+ questions designed to test your understanding, with a mix of exam-style mark schemes and full written answers that address common misconceptions
Exclusive Practice Papers
Reviewed by real examiners exclusively for Up Learn in order to give you additional confidence when preparing for exams
Progress Tracker to A*
Bespoke assessment and practice questions to chart your grade gains as you progress
SYLLABUS-SPECIFIC
Our exam boards
Each of our courses are tailored to meet the exam board specifications. If you're on a different exam board, choose whichever matches your syllabus the most!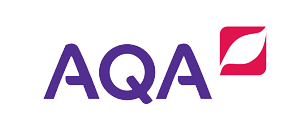 Introduction to Chemistry
Measurement
General Practicals
Required Practicals
1. Atomic Structure
2. Amount of Substance
3. Bonding
4. Energetics
5. Kinetics
6.
Chemical Equilibria, Le Chatelier's Principle and Kc
7. Oxidation, Reduction and Redox Equations
8. Thermodynamics (A level only)
9. Rate equations (A level only)
10. Equilibrium Constant Kp for Homogenous Systems (A level only)
11. Electrode Potentials and Electrochemical Cells (A level only)
12. Acids and Bases (A level only)
1. Periodicity
2. Group 2, the Alkaline Earth Metals
3. Group 7(17), the Halogens
4. Properties of Period 3 Elements and their Oxides (A level only)
5. Transition Metals (A level only)
6. Reactions of Ions in Aqueous Solution (A level only)
1. Introduction to Organic Chemistry
2. Alkanes
3. Halogenoalkanes
4. Alkenes
5. Alcohols
6. Organic Analysis
7. Optical Isomerism (A level only)
8. Aldehydes and Ketones (A level only)
9. Carboxylic Acids and Derivatives (A level only)
10. Aromatic Chemistry (A level only)
11. Amines (A level only)
12. Polymers (A level only)
13. Amino Acids, Proteins and DNA (A level only)
14. Organic Synthesis (A level only)
15. Nuclear Magnetic Resonance Spectroscopy (A level only)
16. Chromatography (A level only)
Introduction to Chemistry
Measurement
General Practicals
Practical Activity Groups
Atoms and Reactions
1. Atomic Structure and Isotopes
2. Compounds, Formulae and Equations
3. Amount of Substance
4. Acids
5. Redox

Electrons, Bonding and Structure
1. Electron Structure
2. Bonding and Structure
The Periodic Table
1. Periodicity
2. Group 2
3. The Halogens
4. Qualitative Analysis
Physical Chemistry
1. Enthalpy Changes
2. Reactions Rates
3. Chemical Equilibrium
Basic Concepts and Hydrocarbons
1. Basic Concepts of Organic Chemistry
2. Alkanes
3. Alkenes
Alcohols, Haloalkanes and Analysis
1. Alcohols
2. Haloalkanes
3. Organic Synthesis
4. Analytical Techniques
Rates, Equilibrium and pH
1. How Fast?
2. How Far?
3. Acids, Bases and Buffers
Energy
1. Lattice Enthalpy
2. Enthalpy and Entropy
3. Redox and Electrode Potentials
Transition Elements
1. Transition Elements
2. Qualitative Analysis
Aromatic Compounds, Carbonyls and Acids
1. Aromatic Compounds
2. Carbonyl Compounds
3. Carboxylic Acids and Esters

Nitrogen Compounds, Polymers and Synthesis
1. Amines
2. Amino Acids, Amides, and Chirality
3. Polyesters and Polyamides
4. Carbon-Carbon Bond Formation
5. Organic Synthesis

Analysis
1. Chromatography and Qualitative Analysis
2. Spectroscopy
WHAT WE COVER
Other subjects
We have exam-board specific courses for AQA, CAIE, Edexcel, and OCR. If you're on a different exam board, choose whichever matches your syllabus the most!
WHAT STUDENTS HAVE SAID
Our student stories
Up Learn alumni can be found at top universities (Oxford, Cambridge, LSE, Imperial). Many students achieve far better grades than they believed they could, and some have even taken gap years and applied to a higher-ranked set of universities