We're delighted to announce that, at the end of last month, we launched a brand new feature of Up Learn: Performance Reports.
What is the Performance Report?
At the click of a button, students, parents and teachers can download a report that shows:
How many productive hours a student has spent on Up Learn. This is calculated from the amount of time spent watching videos, as well as the number of quiz and exam-style questions that have been answered,

The student's Up Score, which shows how well they are mastering their subject and the level of course completion

The student's average exam quiz score

The average score of the last three practice papers that the student has completed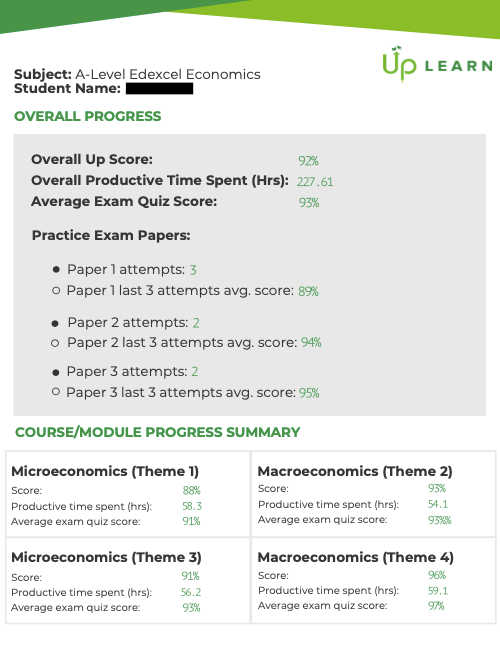 The report also details the Up Learn specification to demonstrate the content that a student has covered. One report can be generated per student per day.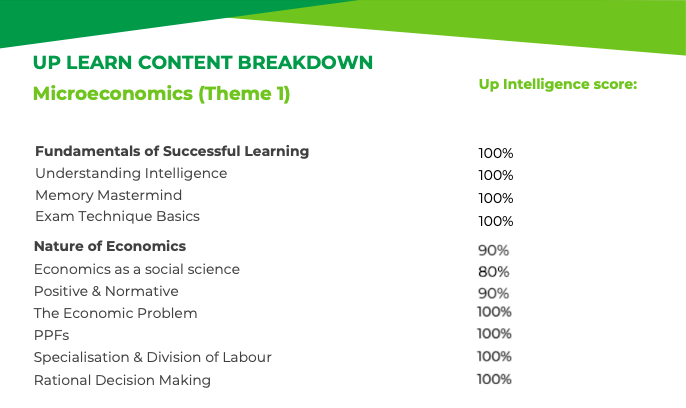 Where can you find the Performance Report?
Students and parents can find the report in the Level section, just above daily goals in the course overview page: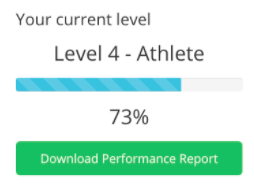 Teachers can find the report on their School Dashboard, by clicking 'view details' under a student's profile: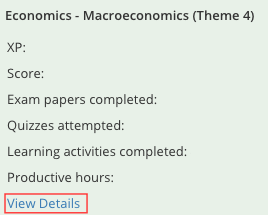 Why have we created this?
Performance Reports provide students, parents and teachers with evidence of the time spent on Up Learn and the work that has been put in on the platform. This has been a much-requested feature in the past (last year 80 students requested reports from us and submitted them to their teachers), but we've made them widely available this year with the current situation in mind.
How can our Performance Reports help with Teacher-Assessed Grades this year?
As we know, teachers will be assessing A Level grades in 2021. Both Ofqual and the Joint Council for Qualifications have stated that exam boards will not prescribe the evidence that can be used by teachers. Instead, they will be given full autonomy to decide what to use as evidence, so long as it reflects the specification content and is applicable to the entire cohort.
Up Learn is not a registered exam centre or awarding organisation. However, many teachers have already fed back to us that they are intending to use Up Learn Performance Reports to inform grades.
NOTE: It is worth acknowledging that although schools and trusts have the ability to decide what they will use as evidence, some may choose not to accept the Performance Report. Students should check with their teachers if they wish to submit their report. However, at the time of writing, official guidelines show that Up Learn's Performance Reports fit the criteria of acceptable evidence.
Some examples of acceptable evidence include:
Student work produced in response to assessment materials normally provided by the exam board including past papers, and the groups of questions being provided to support evidence gathering this summer, or similar materials such as practice or sample papers.

Non-exam assessment (NEA) work (often referred to as coursework), even if this has not been fully completed.

Student work produced in centre-devised tasks that reflect the specification, that follow the same format as exam board materials and has been marked in a way that reflects exam board mark schemes. This could include 'substantial classwork or homework.'
All Up Learn courses follow the specification, as outlined by the exam board. Our exam practice papers and mark schemes are written by official examiners and therefore reflect exam board materials. If they wish, teachers who have access to Up Learn can request that students complete certain tasks on the platform as homework, classwork, or as a flipped classroom tool before lessons. They can then draw on the data in our reports to help inform their judgement.
In some instances, teachers can consider independent sources of evidence for certain students, providing they can justify the reasons for doing so based on the student's needs and circumstances. Although we cannot speak to anyone on a student's behalf, those who use Up Learn independently of school may still be able to request that their teacher considers their Performance Report as evidence, as it can act as a record of their standard of work.
How can our Performance Reports help with Covid Catch Up?
According to The Department for Education (DfE), schools can use Covid Catch Up Funding to pay for third-party providers to help their students fill in any knowledge gaps or recover from any 'learning loss'.
Schools who choose to do this would have to provide usage data to the DfE, including the time spent on the service, a record of the students who used the service and how it was used, and the parts of the curriculum that have been covered with the provider.
Schools who use Up Learn with their Catch Up Funding can now use our Performance Reports as a 'receipt' of learning for the DfE, in addition to our scoreboards and dashboards. The reports show which specific areas students have covered and how long they have spent on each area, therefore illustrating their individual use of the platform.